Dining
Discover North Florida's coastal cuisine. From fine dining to world-famous oyster bars, our area dining features restaurants led by local chefs preparing surf, turf and more.

Cape San Blas
Cape San Blas is home to long-loved restaurants and bars, and of course, seafood is on the menu. Enjoy house-smoked BBQ from locally owned The Smokehouse on CSB. Have Cajun-style seafood at Skully's Low Country Boil or experience the family-friendly vibe at LongBill's. For some adult fun, listen to live music and partake in Florida craft beer at Scallop RePUBlic. And if you need a refresher after a day on the beach, Cone Heads 8020 offers options besides seafood, including burgers, draft beer, and ice cream. Visitors can also satisfy their sweet tooth with small-batch cake donuts at Weber's Little Donut Shop.
If you had a successful day fishing or opt to stay in for the evening, many Cape & Coast beach homes have large, fully stocked kitchens. So, grab some fresh-caught seafood from the neighborhood market St. Joe Shrimp Company or get gourmet to go from Gourmet Chef Now, and dine at your vacation home with friends and family.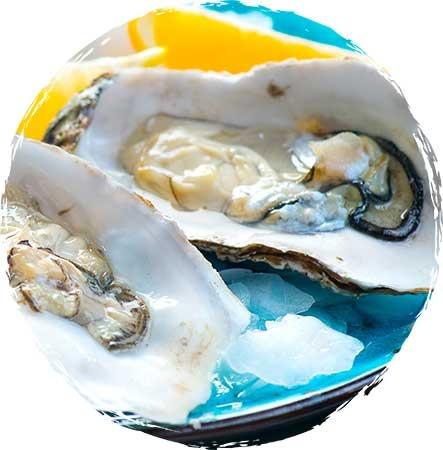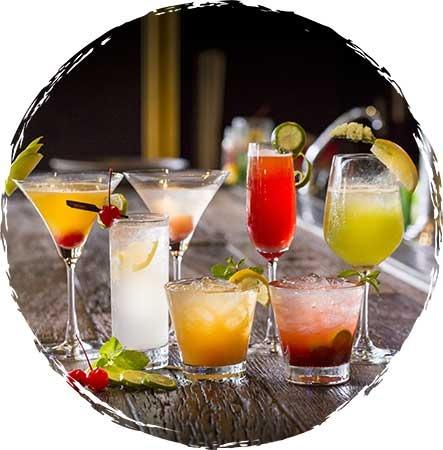 Indian Pass + Port St. Joe
Experience Florida history at the Indian Pass Raw Bar. Its story goes back to 1903, and the casual southern staple serves world-famous oysters and offers live music, beer and wine. Once you arrive at the historic port town, downtown Port St. Joe is an easily walkable center of shops, restaurants, parks and more. Visit Provisions for happy hour and gourmet American fare. Enjoy pizza and a beer on the dog-friendly patio bar at Joe Mama's Wood-Fired Kitchen. And continue the tour of Florida oyster dives at Shipwreck Raw Bar. And if you just need a drink, be sure to sip a cold beer or cocktail and listen to live music (or karaoke) as the sun goes down at the Lookout Lounge.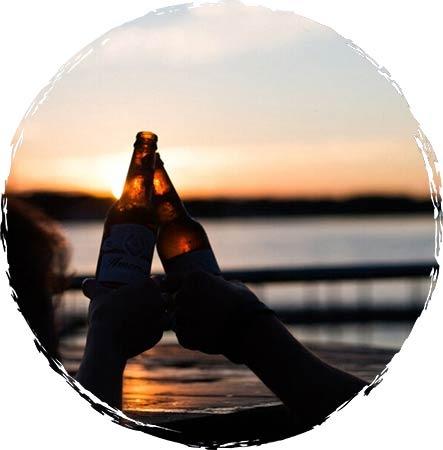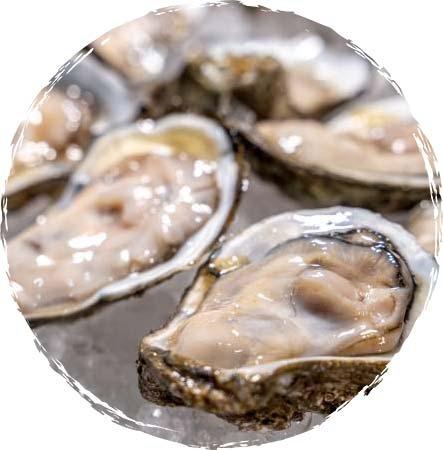 St. George Island
You won't have to go far to partake in St. George Island's local eateries and watering holes. From restaurants with a view to SGI's sweet shops, visitors have delightful options to choose from. First, rise, shine, and get your caffeine at Bayside Coffee Company. Then, grab your groceries from the locally owned and operated Sparks and Sons' Island Grocery. Enjoy lunch, dinner, and live music into the night at the famous Harry A's Bar & Grill. Try the many beach-casual dining options for lunch like BJ's Pizza & Subs or The Beach Pit's seafood and Texas-style BBQ. Dine on the deck with your dog at the Blue Parrot Oceanfront Café, play cornhole in the courtyard at Mango Mike's Sports Bar & Grill, or wash down a plate of oysters with a beer at Paddy's Raw Bar. Keep the beach day energy high with burgers and dogs from The Food Truck, or choose from over 40 flavors of snow cones at the Sweet Surf. Then, after a day of sunbathing, you and the kiddos can satisfy your sweet tooth with small-batch cake donuts at Weber's Little Donut Shop or Aunty Ebby's hand-dipped ice cream.